How To Go From a Fuck Buddy To a Relationship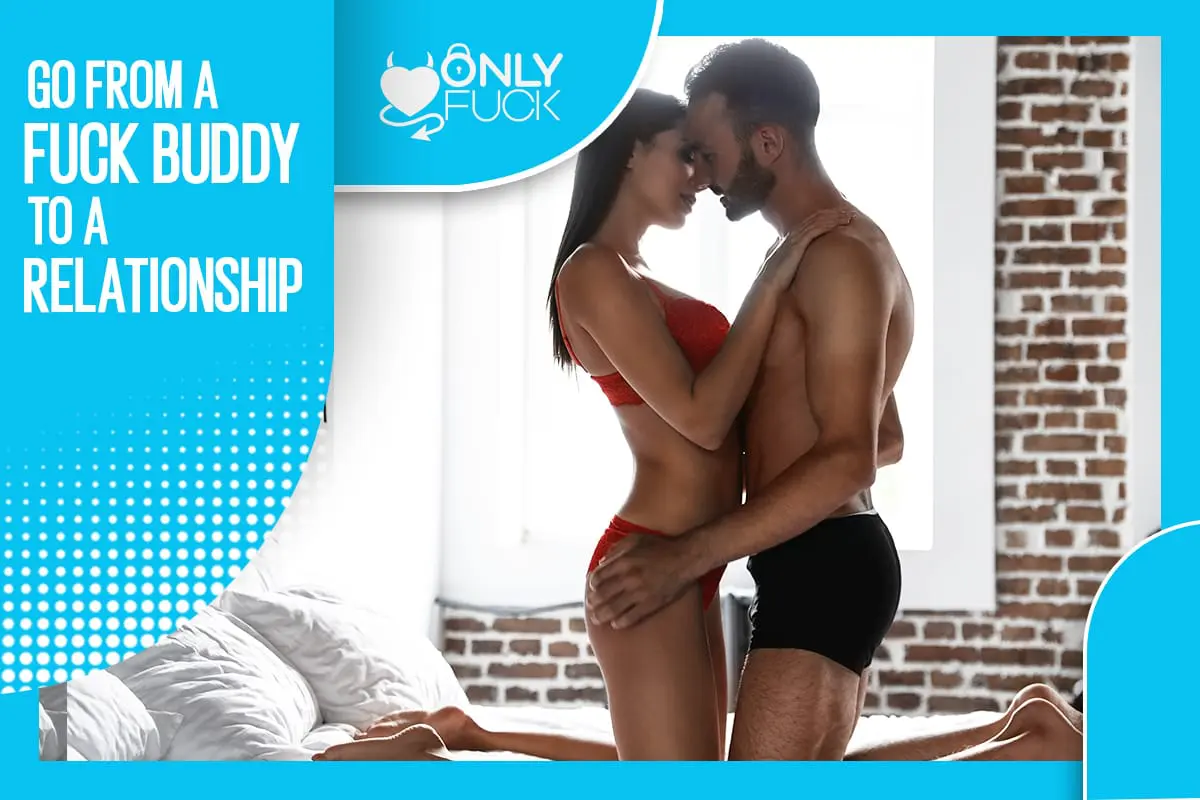 Did you find a fuck friend on OnlyFuck? well, Fuck buddies can be really awesome, and I wrote all about the benefits here. But there eventually comes a time when we invariably want something MORE than what we're getting. We still want the sex, but we also want an emotional connection. We want to receive cute sexy texts, get told how much we're missed and go on proper date nights.
In other words, we want to turn a fuck buddy into a relationship.
It doesn't always happen that we start to fall for our fuck buddy. But when it does, it's really tough.
After all, what if they don't feel the same way? And how the heck do you turn a friend with benefits into a potential life partner anyway?!
It's actually easier than you think, and in this article I'll show you what you need to do.
Introduce Them To Your Friends
If your fuck buddy has always been someone outside your circle of friends, it's time to get them all acquainted.
This is, of course, easy to set up. You just need to arrange an activity – be it a night out or something for the daytime, such as bowling – and invite your friends and your fuck buddy. Then, everyone can meet each other.
This is a really smooth way of involving your fuck buddy in more of your life. They're connecting with your friends and you're giving them a sign that they mean more to you than just casual sex encounters.
You could also ask to meet their friends, too, if you haven't already.
Related: Proven ways to get a fuckbuddy 
Go Deep With Your Conversations
The thing with fuck buddies is that they offer amazing sex but not a lot else. We're not meant to go to them with deep, existential questions on the meaning of life. Neither are we supposed to broach personal topics, such as how we're healing from trauma or how a friend has really pissed us off. Because once we do that, they're no longer just a fuck buddy. They're something more than that.
Which is why you need to start opening up to your fuck buddy if you want to turn them into something more than just a friend with benefits. You could start by asking them their biggest fears or their biggest dreams. Use this as an opportunity to really get to know them – where they came from, what their childhood was like and how happy they are with where they are in life right now.
Make It Exclusive
Can a fuck buddy "relationship" be exclusive? You bet it can. And making it exclusive can be a great way of letting them know that you're starting to feel differently about them.
In other words, you're ready for a relationship with them.
Naturally, having the "we're exclusive" conversation won't be easy. But by expressing your views on this matter, you'll be letting them know what you want more out of this. And – trust me – once you open up this conversation, they will start to see you differently, too (and that's a good thing. Hey, maybe they've even felt the same way for a while!).
Start Doing Things Outside The Bedroom
Fuck buddies are great because the two of you have sex with each other and then get on with your own individual lives.
But now that you've started to develop feelings for your friend with benefits, you'll want to increase the amount of time you spend with them.
A really easy way to develop an emotional bond and to get to know them some more is to take the "relationship" outside the bedroom. You could, for example, go out for drinks sometime or even spend a whole day together doing stuff. The key is to start treating your fuck buddy as more than just someone you have sex with.
Provoke a Reaction
This one won't be easy because it could go either way. That said, if you want to turn a fuck buddy into a proper relationship, you will need to take some risks.
And there's no bigger risk than doing something that will either make them desire you in all new kinds of ways – or run away.
Here's what I mean: You're going to seduce your fuck buddy in a whole new way by dangling a bit of bait in front of them. It's then up to them to decide whether or not to snatch the bit or just call it quits.
For example, you could spend a day with them just doing regular "friend stuff" before leaning in for a kiss.
Or, you could tell them outright that you're starting to develop feelings for them.
Or, you could invite them to something that's normally reserved for partners, such as a dance or a wedding you have to go to.
Of course, they'll start to wonder what's going on whenever you do any of this stuff. They will ask themselves questions – and they might run a mile. But unless you take a gamble at some point, you'll be left with regrets and "what if?" questions.
Whatever You Do, Don't Be Clingy
The reason fuck buddies work so well is because nothing is expected of one another except great sex. They're not going to text you all day long and ask why you haven't replied yet, and neither are they going to restrict your freedom.
For this reason, you need to make sure that you don't come on too strong and cling as you seek to make the transition from fuck buddy to relationship. Treat it like you would regular dating, whereby two people give each other space and freedom as they get to know each other. You're not their partner just yet, and it's really important you don't come on too strong too quickly. It will just scare them off.
Conclusion
Going from a fuck buddy to a relationship could be the most fulfilling thing you ever do. If you've developed feelings for your friend with benefits, you won't want to mess things up, but you will need to do something if you don't want to be full of regret.
That all said, you can't force something that isn't there. If your fuck buddy isn't open to the idea of a relationship, you'll just need to call it quits and move on.