5 Ways to Improve Sex with Your Fuckbuddy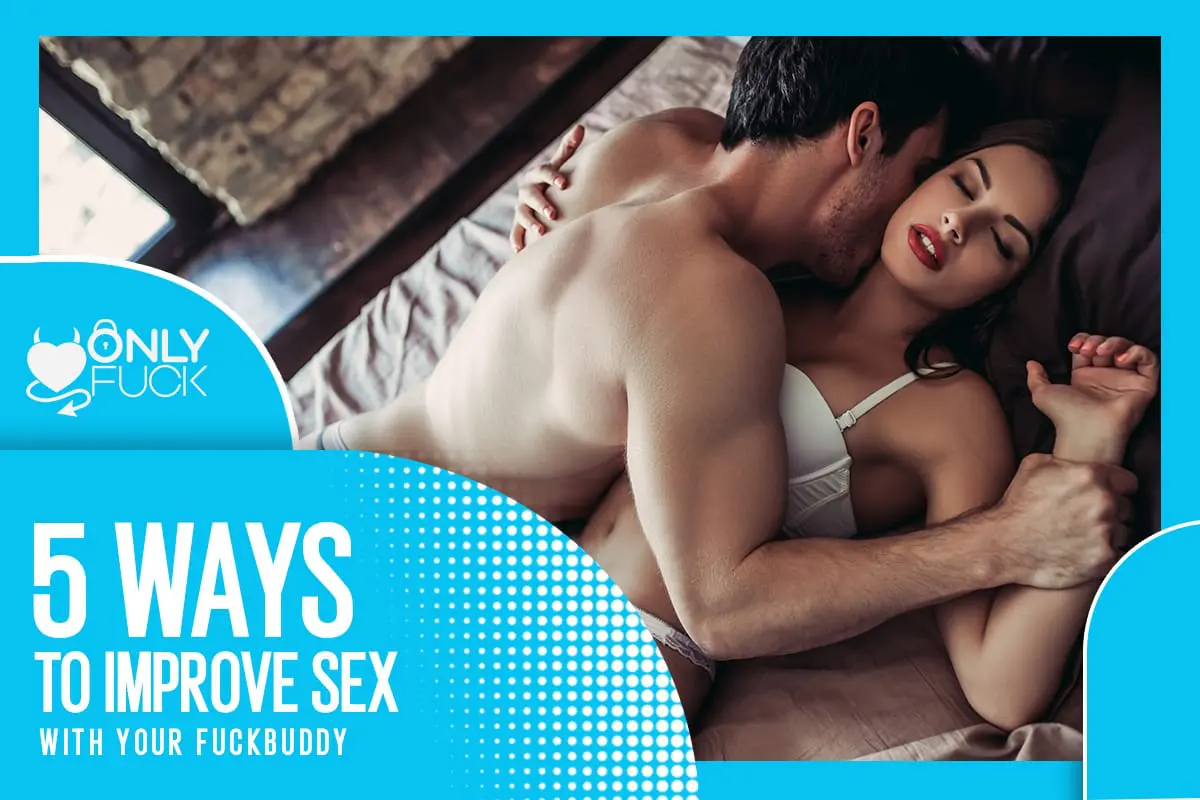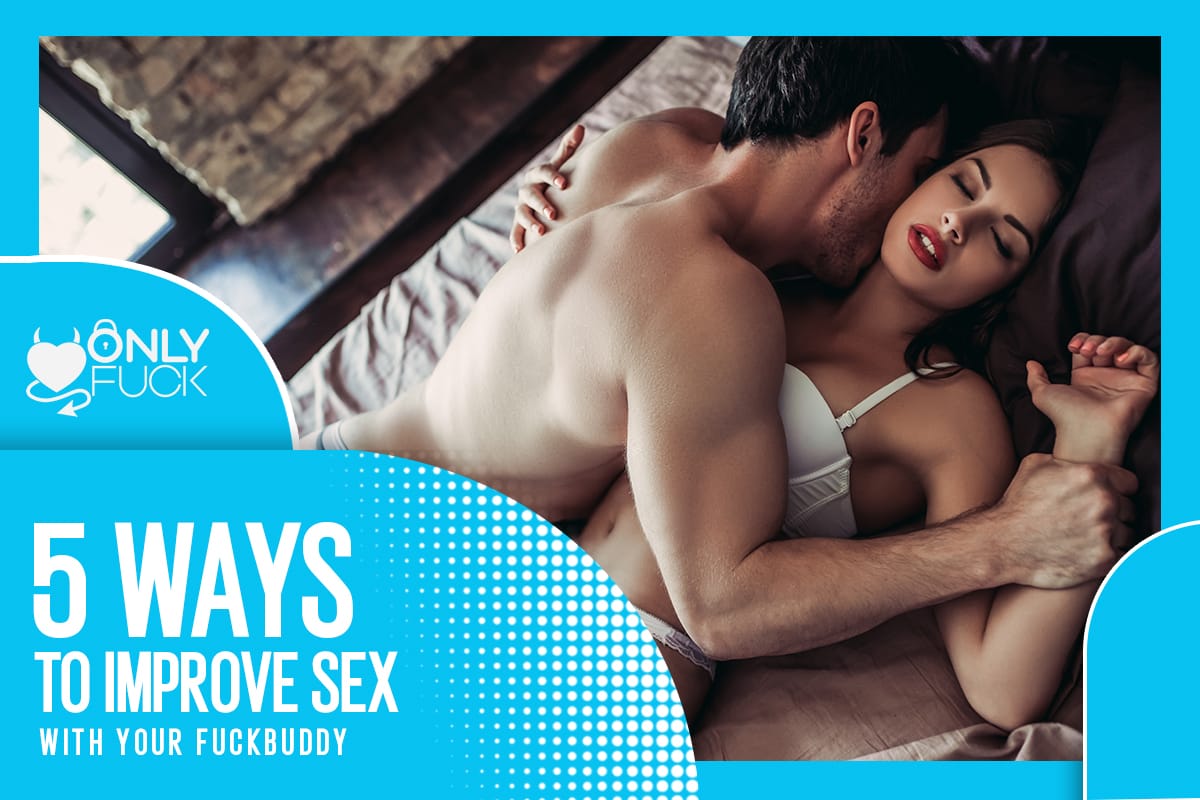 So, you have a fuck buddy you found on Onlyfuck.com. First off– congratulations! Having a fuck buddy gives you the best parts of a relationship without worrying about the serious stuff. In other words, it's all about sex. But what if your sex life with your fuck buddy is a little lackluster? No need to call it quits! There are plenty of ways to spice up your sex life and bring a spark back into a fuck buddy relationship. I've given you several tips below to help you improve your sex life with your fuck buddy so that you can continue to enjoy your casual relationship. 
1. Learn how to talk dirty
There's nothing wrong with the classic grunts and moans you might associate with good sex but you might want to step your game up. If you really want to improve your sex life with a casual fuck buddy you should start talking dirty. Dirty talk can turn up the heat in the bedroom and let the other person know what you're into. If you do it right, dirty talk can help you communicate your preferences, give encouragement to your partner, and create a generally sexy environment.  
Now, I know a lot of you are probably intimidated by the idea of dirty talk, but let me assure you, it's easier than you think. The first thing to keep in mind is this: tell your partner what you'd like to do to them. For example, if you want to take her underwear off with your teeth, tell her! Another tip is to tell your fuckbuddy what you like. So, if you love it when she's on top, verbalize it. I guarantee it's going to change the game. So, the next time you're hooking up with your fuckbuddy, throw some dirty talk into the mix. 
Try roleplay
Now, if most of you think of corny milkmaids or slutty nurse costumes, I've got news for you. While those costumes are certainly stimulating, there's a whole lot more to roleplay than you might be aware of. Roleplay can be as simple as two people taking on pretend roles and using that to guide the sexy fun. If you can let down your guard and relax, roleplay can spice up your sex life like no other tip on this list.  
For example, you and your fuckbuddy can roleplay that you're strangers. Meet up in a bar or restaurant and pretend like you're just meeting for the first time. People around you will think you're on a first date and that just adds to the fun. There are a plethora of simple roleplay ideas that can take your sex life from boring to exciting without much effort on your part. If you and your fuck buddy find that you like to roleplay, you can step it up with full-on costumes and props. The sky's the limit here so use your imagination.  
Explore kinks
Kinks and fetishes are a surefire way to improve your sex life with your fuckbuddy. Even the most vanilla fuck buddy is sure to have at least one fantasy up their sleeve. The best part about having a fuckbuddy is that it is all about sex. That means you get to explore your wild side without a care in the world. 
Curious about BDSM? Ask your fuckbuddy to try it out with you! Or, maybe you're really into feet. You might as well ask your fuck buddy to indulge your foot fetish. On the flip side, your fuck buddy might have a special kink or fetish that they want to try out. Why not give it a shot and see what happens? There are so many kinks and fetishes out there, there is bound to be one that gets you going. 
Try sexting
Have you ever been bored at the office, just thinking about what you're going to do with your fuckbuddy the minute you see them? Well, my friend, you should be putting that sexual energy straight into your text messages. One of the simplest ways to heat up your sex life with your fuck buddy is to send sexy messages throughout the day. Sexting helps to build up that sexual tension between the two of you. That way, when you finally see each other, you'll be all but ripping each other's clothes off. 
I highly recommend adding nudes to the mix. A few scandalous pictures sprinkled here and there can do wonders. If you're new to sexting, it's super easy. Just like dirty talk, you can send messages describing what you'd like to do with your fuck buddy. You can also tell them how much you enjoyed the last time you saw them. The trick is not to overthink it– just enjoy yourself. 
Use sex toys
Okay, I know many of you may be intimidated by sex toys. If you subscribe to the strange notion that you can never live up to a sex toy, you're seriously missing out. Incorporating a sex toy into your sex life can turn your sex life from zero to hero. Sex toys enhance the fun you already have, so there's absolutely no reason not to use one with your fuck buddy. Now, there are a ton of sex toys out there to choose from, so I recommend starting off simple. A small vibrator should do the trick. Once you and your fuck buddy get comfortable, you can start exploring the wide world of sex toys. 
Final Thoughts
Having a fuck buddy is great for many reasons. Unfortunately, many people think a fuck buddy relationship doesn't take any work at all. That couldn't be further from the truth. To keep your fuck buddy relationship hot and steamy, you need to keep exploring new things with your partner. It's easy to get lazy, especially when you have a quick booty call. Fortunately, all you have to do is follow the advice I've given you here and your fuck buddy relationship will stay sexy and fun.