Best Sex Advice for Women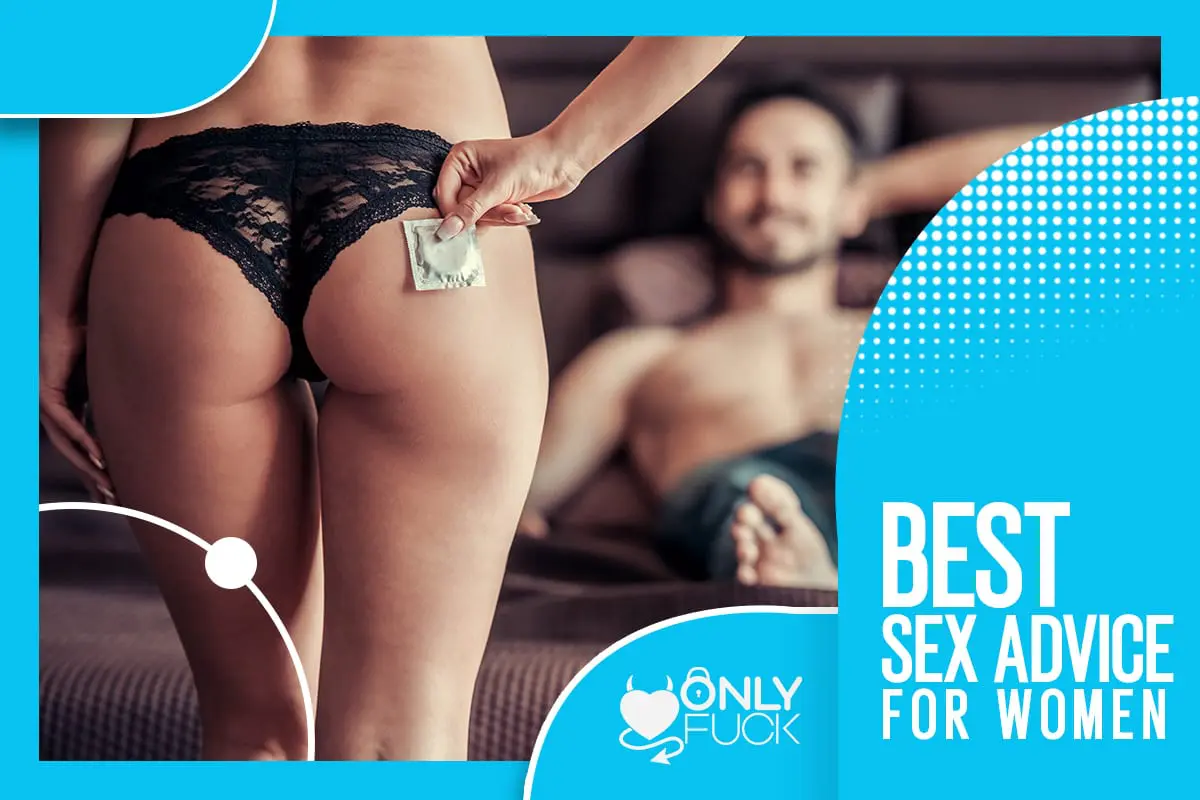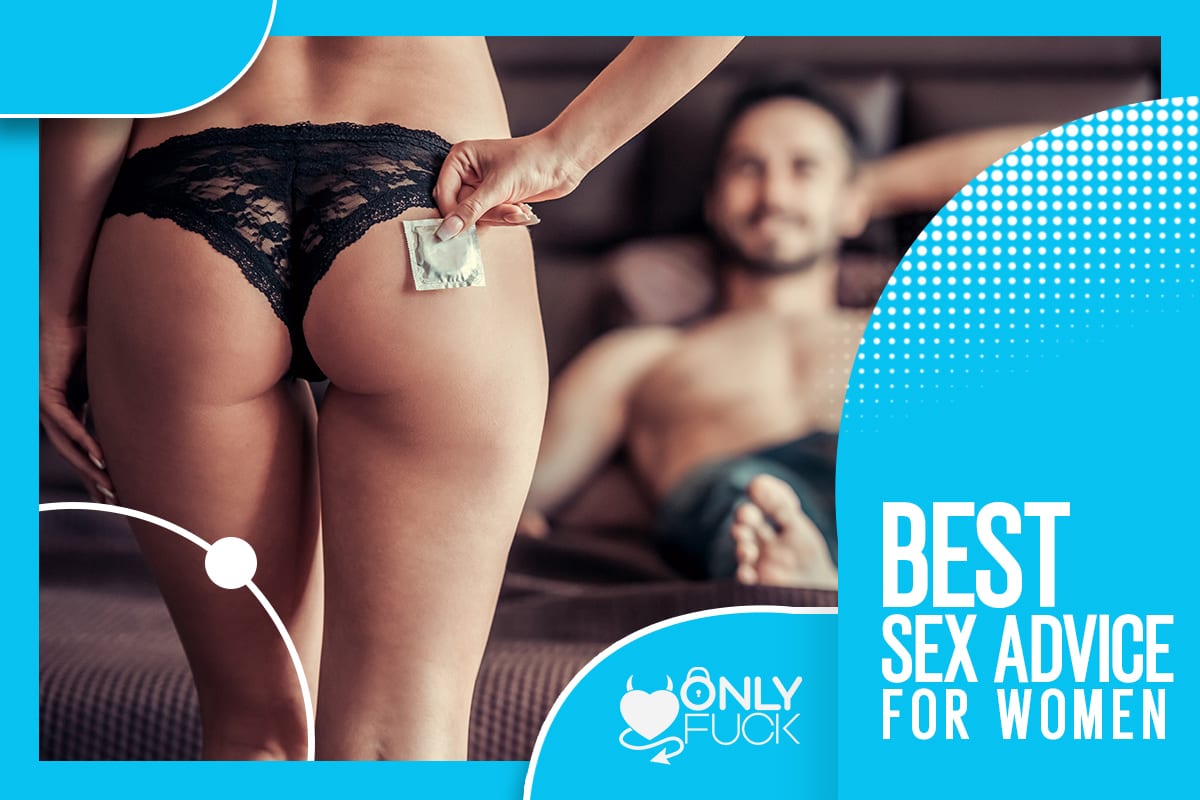 Get into sexting
If you're really looking for ways to have better sex, I highly recommend sexting. Not only is it a fun and sexy activity, but it also helps to build anticipation throughout the day or week. If you find that the spark has gone out of your relationship, sexting is a super-easy way to get hot and heavy. 
My advice is to start with a simple message. Send a quick naughty text during the day to your partner. Once the ball is rolling, you can start sending raunchy pictures back and forth. For more ideas for sexting, check out our article on tips for sexting.  
Speak your mind
I find that a lot of women struggle with this one. Maybe there's a new position you've been wanting to try out. Or maybe you're not a huge fan of that one move. The best and easiest way to have better sex is to be direct. 
Your partner wants you to enjoy yourself, so make sure you're vocal about what you love and what you don't like as much. Great sex isn't a big mystery, just be clear about what you like and you're already on the right path. 
Don't neglect the lube
Lube is often sadly neglected in the bedroom. For some strange reason, people often think that lube is something to be embarrassed about. If that rings true for you, it's time to kick that notion to the curb! Lube can make sex about a million times more pleasurable. Most women struggle with producing enough natural lube at some point or another. There's no shame in using lube to make sex more enjoyable.
Explore sex toys
In this day and age, if you're not exploring sex toys, you're doing yourself a huge disservice. There is a treasure trove of unique sex toys out there that can spice up your sex life– with or without a partner. 
You can forget about the days when hands were the best sex toy you could get. You can start out simple with a pocket-sized vibrator or get wild with a full BDSM toolkit. When it comes to sex toys, the world is your oyster. 
Get a fuck buddy
One of the best sex tips I can give you is to get a fuck buddy. If you're interested in expanding your sex life, getting a fuck buddy is one of the best ways to do it. Fuck buddy relationships are all about sex after all. 
You can find a local fuck buddy right here on OnlyFuck.com. I personally recommend a fuck buddy relationship to anyone seeking a casual, sexy hookup. You can explore your wildest fantasies and have the best sex of your life. If I haven't convinced you, check out this article for more reasons to have a fuckbuddy. 
Explore new naughty activities
We've all been there– you and your partner are ready to get down and dirty and you fall back on the same two or three moves you do every time. There's nothing wrong with sticking to what works, but if you're looking for something more exciting it's time to switch things up.
 You can start with new positions, incorporating toys, and even exploring kinks and fetishes. Start by asking your partner what they'd like to explore and share your ideas with them. 
Live out your fantasy
Speaking of trying new things, you and fuck buddy should definitely explore fantasies. If you have a particular fantasy that you've been keeping a secret, it's time to let it out in the open. Living out your fantasy is one of the most erotic and exhilarating things you can do to spice up your sex life. 
So, if you're daydreaming about being a sexy dominatrix or a slutty milkmaid, get a sexy costume and get kinky in the bedroom. For ideas on heating up the bedroom read through these tips on improving sex with a fuck buddy. 
Make sure you feel sexy
This might seem obvious, but many women forget how important it is to actually feel sexy in order to have great sex. You might be surprised at how much your sex life will improve by just getting into a sexy mindset. My advice is to invest in a few sets of sexy lingerie that you feel hot in. It doesn't have to be anything crazy– the most important thing is that you feel comfortable and sexy. 
Another tip to feel sexy is to watch porn! That's right, watching porn can get you in the mood to explore new and erotic activities with your partner. Last but not least, get comfortable being naked. Feeling sexy when you're naked is a great way to improve your sex life. When you're comfortable and confident in your body, you can relax and enjoy the experience. I know, this is easier said than done, but it's a great long term goal to have.
Stay open-minded 
Last on this list is a tip for keeping the bedroom spicy. Nothing is a bigger mood killer than feeling like you can't share your preferences with your sex partner. The best way to avoid this unfortunate scenario is to establish an open-minded environment. 
Make sure your partner knows they can share their fantasies and desires with you and ask for the same in return. As you move forward with your fuck buddy, work to establish this ground rule. 
Last Advice
All of these tips are super easy to incorporate into your sex life. The most important thing to remember is to speak your mind. Make sure you and your fuck buddy remain open-minded and don't' be afraid to express yourself. Explore your fantasies and experiment with new sex toys. If you can follow the advice above, you're sure to see exciting improvements in the bedroom.