How To Find a Friend With Benefits (FWB) Online?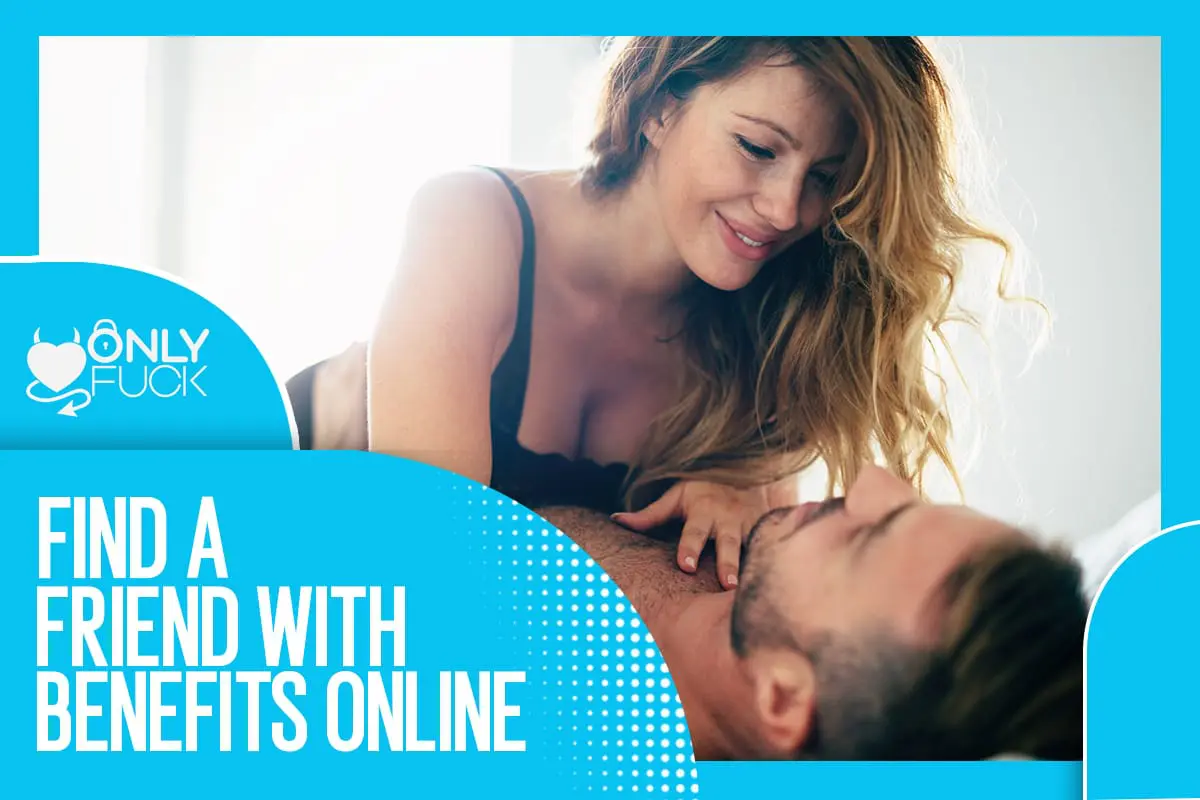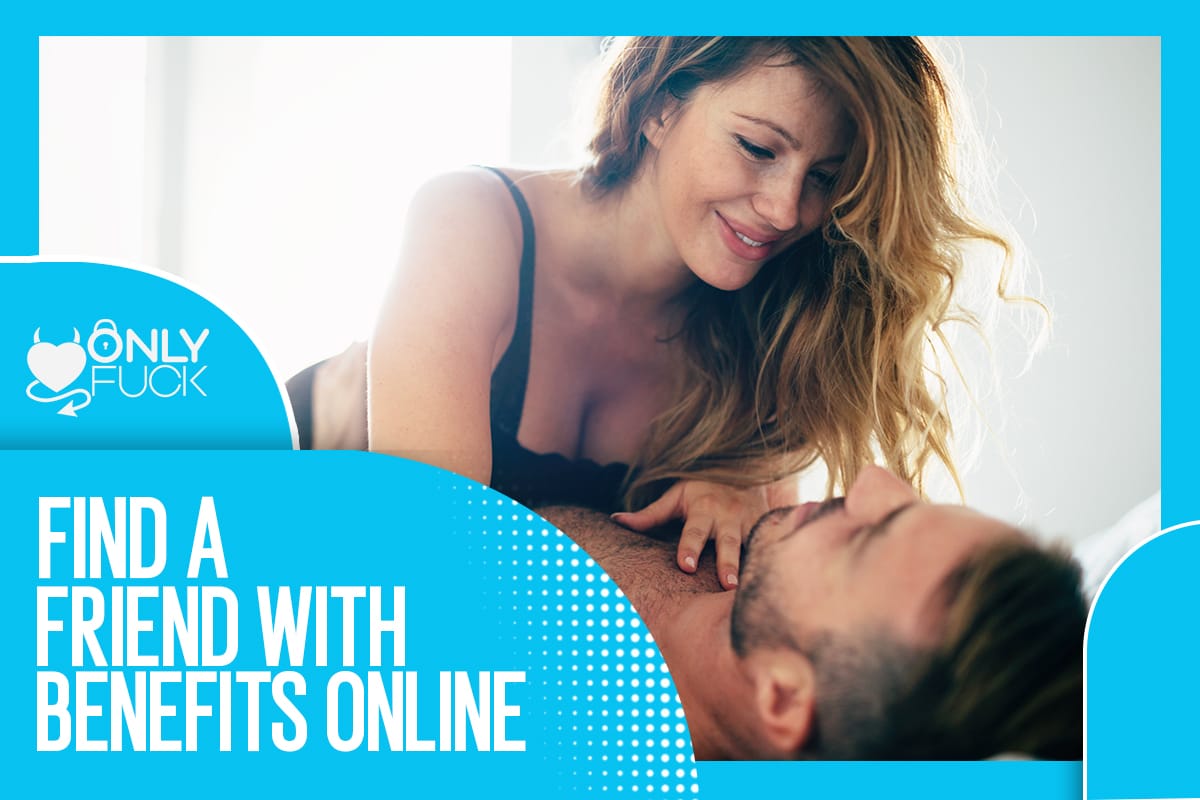 Friends with benefits are awesome. You get to have steamy, red hot sex without all the usual emotional baggage and drama that comes with a relationship. It's just two people having raw sex.
And the best thing? Your friend is literally on call. Whenever you want sex, you can give them a sext to let them know.
Naturally, finding a friend with benefits in the first place is the tough part. Not everyone you know is going to be on your level where this is concerned because everyone has different expectations. And some just don't like the idea of being someone's fuck buddy. They want more than that.
The good news is that this article is here to guide you through things. Join me as I take a look at exactly what you need to do in order to find a friend with benefits online.
Sign Up To Hookup Apps
The first thing you should do immediately is sign up to a hookup app.
What's a hookup app?
It's kinda like a dating app, except it's used by people who are looking for casual sex (as opposed to something longer term). For example, Match is a dating site, whereas AdultFriendFinder is a hookup app. Tinder and OKCupid are a bit of both, and I'll get onto them soon.
AdultFriendFinder is my personal favorite hookup app, primarily because it's also the most popular. It's used by millions of people around the world, and you can definitely find a fuck buddy in your area. All you need to do is create a profile, add a few casual pics (and some graphic ones if you wish), and let everyone know what it is you're looking for.
Then, you will need to upgrade your account in order to send messages. But apart from that, you're free to search other profiles and start conversations.
Remember, hookup apps aren't designed for lengthy "getting to know" conversations. Instead, it's better just to get straight to the point. You need to be ready to flirt immediately and move the conversation forward as quickly as possible.
That said, you need to actually get along with your fuck buddy, so there still needs to be a mutual spark or connection. This is why I also recommend that you …
Sign Up To Dating Apps
There are different types of dating apps. Some are aimed at long-term dating, and even marriage (such as eHarmony). Others are aimed at something shorter term and casual, such as Tinder. Some offer the best of both worlds, such as OKCupid.
When it comes to finding a friend with benefits, then, I recommend that you try Tinder, OKCupid and POF.
Why these apps?
Tinder was primarily a hookup app. Today, it's used by those who are seeking something longer term as well, but it's still possible to find a fuck buddy if you make your intentions known from the start. That is, don't fall into the trap of talking about the future with someone or sharing your hopes and dreams. Just keep the conversation light, fun – and flirty. And arrange a date ASAP.
It's the same with POF (Plenty of Fish). POF is FULL of potential fuck buddies, but you do need to make it clear in your profile that you're looking for something casual.
That all said, there's no reason why you can't just go on dates with different people, hookup – and afterwards discuss the possibility of remaining fuck buddies. This is easier than you might think and people do it all the time. They go on dates, realise there's no long-term potential, but because the sex was so good and there was still a sort-of connection, they want to turn the "relationship" into friends with benefits.
Flirt With Your Single Friends Online
I'm leaning on my own experience with this one.
I had a friend who I knew had always fancied me ever since college. We went our separate ways, they had a kid, I went to uni, until eventually we were both single again.
Then, they started messaging me. They wrote on my wall. They sent me pics.
I knew they were flirting so I flirted back.
Before long, we arranged to meet up for a drink.
Then, we had sex. Nothing more, nothing less.
See, there is every chance that you've already got a potential friend with benefits among your list of friends on social media. You find them attractive, you know they find you attractive and you're both single … so why not start flirting with them online?
Just keep it casual, keep it fun and send the occasional pic. Then, make your move.
Don't broach "deep" topics, though, because that will give them the wrong impression. Just keep it simple and keep it sexy.
Pro tip: I recommend that you don't DM a single friend who you know intimately, and who you've talked in-depth about really personal stuff in the past. If you've got too much history with someone, it will only prevent you from enjoying a chilled, fuck buddy relationship.
Sign Up To Facebook Groups
If you've lucked out after signing up to a hookup site, a dating site and you've flirted with your single friends online, you've still got a fourth option left: Facebook groups.
Yup, there's a group for literally everything in 2020 – including friends with benefits.
You can search for these groups on Facebook using keywords, such as "friends with benefits." Once your profile has been verified and you've been allowed in, you just need to introduce yourself by telling people what you're looking for. Then, it's time to flirt with other users.
Remember that the key word is "friends." People who use these groups are looking for casual sex, but they also want to make a genuine connection with the person, too. So, be normal, be cool, be funny and be flirty. Respect the rules, too.
Conclusion
Thank you for reading my guide to finding a friend with benefits. Now that you know how to find a friend with benefits, the next step is to sign up to a few hookup apps and dating sites, and start flirting.
Don't forget to DM your hot single friends, too, as there's more potential there than you realised.